Access to robust communications is critical during a public health emergency or disaster response. One of the biggest challenges first responders face in emergency situations is receiving reliable information. Kymeta's hybrid satellite and cellular approach ensures always-ready, always-on, high-throughput mobile connectivity from any location, enabling real-time voice, video, and situational awareness, even when terrestrial networks are compromised. Reliable access to communications can be a matter of life and death: a lack of communications following natural disasters creates chaos and makes delivering healthcare and aid almost impossible. At Kymeta, we have deployed our advanced communications solution to help communities respond to and recover from natural disasters because when lives and property matter, good, isn't good enough.
After Hurricane Maria devasted Puerto Rico in September 2017, more than 90% of the island's cellular networks failed and it took ten days before emergency personnel made direct contact with all 78 municipalities. Kymeta and its partners deployed satellite-enabled vehicles to over thirty of the most impacted communities on the Island, many of which were left without medical care, food, water, electricity, and communications. Through the Liberty Puerto Rico Wi-Fi Tour, our KyWay Terminals allowed residents to send emails, make phone calls to friends and family, and submit FEMA applications after weeks of being disconnected. The connectivity we brought also enabled the coordination and delivery of hot meal delivery and medical services, both of which were in great need.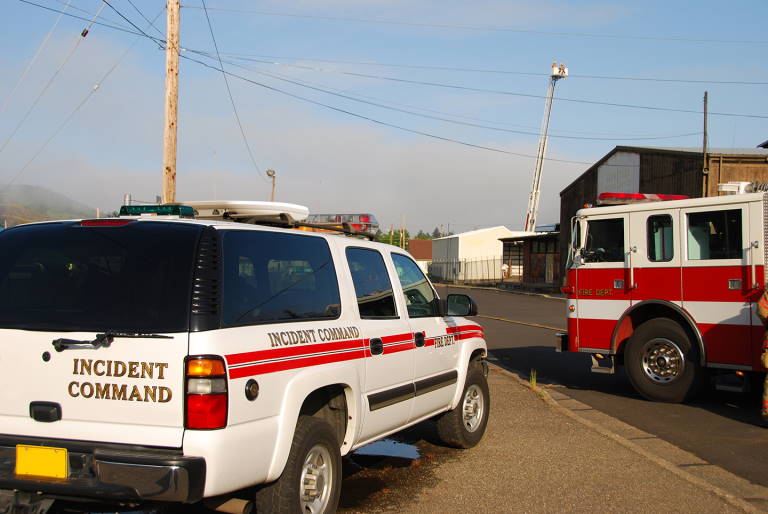 In the days following Hurricane Michael in October of 2018, we partnered with a major mobile network operator to deploy two all-terrain vehicles equipped with mobile satellite and cellular networks, essentially creating a "cellular base station on wheels," allowing for continuous connectivity for first responders, who could use their existing equipment without additional modification. It also allowed the network operator to determine where the most severe outages were, and where they needed to deploy their repair teams.
Most recently, during the Cascadia Rising disaster preparedness drill in October 2019, we partnered with the City of Redmond, WA to enable seamless mobile communications on a fire battalion command vehicle, a medical response vehicle, and a large mobile emergency command center. During this exercise, we were able to integrate our solution with the first responders' existing devices without the need for additional training, enabling video and voice communications and file transfer capabilities for response teams around the city, even when the terrestrial networks were unavailable.
Looking to the future, we know we cannot predict natural disasters, but we do know our technology will play a major role in preparing communities and response/relief organizations by helping them respond quickly and efficiently. By closing the connectivity gap when cellular communication is not available and enabling those critical communications, Kymeta ensures that responders can deploy resources, emergency medical services, continued healthcare, and food effectively. Better access to communications saves lives in a crisis.