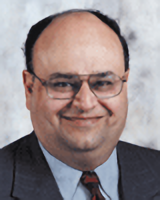 As a global connectivity provider, Hughes delivers solutions that meet a range of needs – commerce, social services, entertainment, education and more. And while for decades our technology and services have been used also to support healthcare, the coronavirus (COVID-19) pandemic has amplified the many ways our services enhance public health around the world.
HughesNet, our flagship satellite Internet service, provides essential Internet access for nearly 1.5 million subscribers across the Americas – many of whom live in rural areas. With a reliable, affordable home Internet connection, our customers are able to telework and attend school from home during the pandemic. In addition, HughesNet service helps our customers stay abreast of the latest government information and best practices about the coronavirus, participate in telehealth sessions to avoid unnecessary travel, and stay connected to friends and family whom they cannot visit in person.
In thousands of small communities throughout Latin America, our satellite-enabled Community Wi-Fi Hotspot solutions make affordable Internet access available to townspeople – and even traveling physicians. For instance, in one small village in Brazil, a dentist utilizes community Wi-Fi to stay in touch with health agencies and access medical records and treatments when she visits the village each month. Also in Brazil, Hughes partnered with the Imama Institute of Rio Grande do Sul to educate women in the remote village in the Peti Valley about breast cancer – information that was inaccessible without Hughes satellite connectivity.
In India, our VSAT services are used often for telemedicine applications for governmental implementation, such as an effort in a municipality of Maharashtra that connected local patients with leading specialists from Mumbai, and another project with the Indian Space Research Organization (ISRO) for studying disease. Commercial telemedicine efforts also leverage Hughes equipment, engineering and services, including multiple post-graduate coaching programs for doctors and medical students in India – all conducted across the Hughes satellite network.
In service to government and military, Hughes has answered the call to provide connectivity for personnel and patients at field hospitals, quarantine camps and emergency command centers to help manage the spread of the pandemic. Our new Hughes SatCell Connect solution makes it easy to deploy cellular connectivity – and connect as many as 10 thousand devices – at these sites, which are typically located outside bases and major urban centers. In a particularly proud moment, when the lockdowns began in the Eastern U.S., Hughes installers jumped in their cars to drive VSATs and Wi-Fi APs from our headquarters outside of Washington, D.C., to a military base in North Carolina to enable connectivity for service members who were quarantined upon returning from overseas assignment – an important boost to morale.
We are proud of the many ways Hughes supports public health around the world. As a designated 'essential' business, our team is working hard to keep our customers everywhere connected. While we weather the current challenge together, our team continues to install new customers, service existing ones and manage the networks that connect people and enterprises to the information and resources they need now, more than ever.