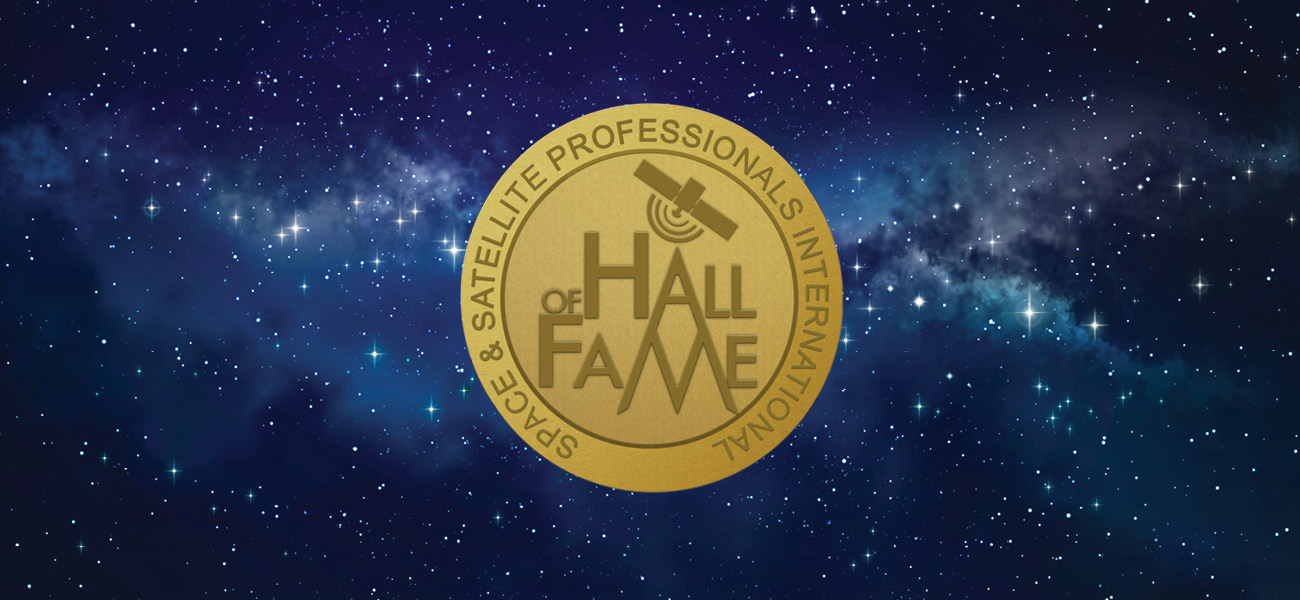 On March 23, 2021, SSPI Members around the world joined together to honor the 2021 inductees to the Space & Satellite Hall of Fame. The annual induction ceremony was conducted online for the first time via Zoom. The Space & Satellite Hall of Fame recognizes the invaluable contributions of the visionaries who have transformed life for the better through space & satellite technology. Members of the Hall of Fame are recognized pioneers in communications, aerospace, scientific research, or the development and delivery of space and satellite applications for business, institutions and government.
The 2021 Space & Satellite Hall of Fame Inductees: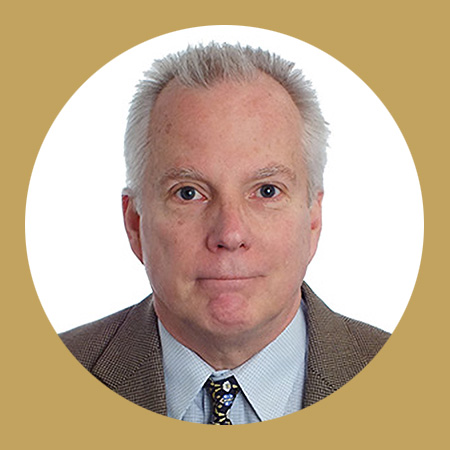 Peter B. de Selding

, Co-Founder and Chief Editor of SpaceIntelReport

For more than thirty years, Peter de Selding has been the preeminent commercial space reporter in the space & satellite industry and is widely admired for his formidable, unsentimental, yet fair and ethical reporting.

Peter joined the staff of Space News in December 1989 shortly after the magazine's founding. His original beat was to cover space activity in Europe. Almost immediately, his coverage was so thorough that it established the English-language tabloid as a must-read for European space officials, whether they are in industry, the military or civil space. His understanding of technology, balance sheets and go-to-market strategies, backed by intense curiosity and determination, gradually made his work indispensable to the executive management of space and satellite companies, investment banks and insurance companies around the globe.
He has broken numerous stories that changed the course of the industry. Among them was his investigation of the February 1995 launch accident at Xichang in China that destroyed the Intelsat 708 satellite. After a year of work, he reported that an employee of Space Systems/Loral had faxed a copy of the accident review report to China in violation of technology export rules. This led directly to US Congressional action that made satellite technology a munition subject to the International Traffic in Arms Regulations (ITAR) and assigned administration of ITAR to the State Department, with dramatic impact on launch and satellite manufacturing markets for decades.
Peter led coverage of the privatization of Intelsat and Eutelsat – and of the flurry of merger and acquisition activity that followed them – which further transformed the industry. His reporting could also change the fortunes of companies large and small. In 2009, The Wall St. Journal reported that Intelsat had awarded a $400 million multi-satellite deal to Boeing at a time when the company was struggling to recover from a series of quality-control lapses and budget overruns. The news helped make the manufacturer newly competitive in the commercial market – and the story broke first under Peter's byline in Space News. It was not the last story in which the Journal followed Peter's lead.
In 2017, Peter co-founded SpaceIntelReport.com and became Chief Editor. Since its founding, SpaceIntelReport has delivered some of the most accurate, reliable and insightful reporting in the business. That quality led SSPI, in 2015, to present Peter with a Better Satellite World award in recognition of his role in making a better industry.
Watch Peter de Selding's acceptance speech at the Hall of Fame Celebration.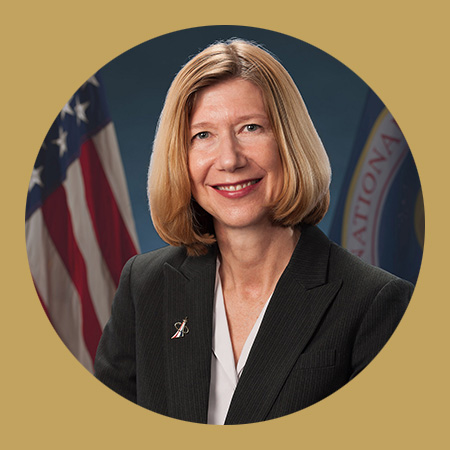 Kathryn L. Lueders

, Associate Administrator for Human Exploration and Operations Mission Directorate, NASA

For nearly thirty years Kathy Lueders has played an indispensable role in bringing the capabilities of the commercial space and satellite industry to NASA; serving human space exploration missions though new technology, practices of cost savings, and opening valuable opportunities for the industry.

Kathy began her career at NASA in 1992 as the Shuttle Orbital Maneuvering System and Reaction Control Systems Depot Manager for the White Sands Test Facility in New Mexico, after completing two Bachelor's degrees in Science and Business Administration and a Masters of Science degree. Kathy moved to the International Space Station (ISS) Program next and served in a variety of managerial roles covering space station Logistics and Maintenance, Vehicle Systems Integration and Commercial Orbital Transportation Services Integration.
In November 2007, Kathy became responsible for expanding the range of launch vehicles providing access to the International Space Station. She established the Program's Transportation Integration where she oversaw international partner vehicles, including the European Space Agency's Automated Transfer Vehicle (ATV), the Japanese Space Agency's H-II Transfer Vehicle (HTV), and the Russian Soyuz and Progress spacecraft. In that role, she also managed the development and execution of the Commercial Resupply services contracts which began delivery of cargo to the ISS in 2012 and now have now delivered over 100,000 lbs of cargo to the International Space Station.
In 2014, Kathy was named Commercial Crew Program Manager at NASA's Kennedy Space Center and has continued working to expand the role of private companies in NASA's mission. As the Commercial Crew Program manager she oversaw the maturation of commercial crew capabilities to the International Space Station, culminating in the SpaceX DM-2 mission in May 2020 delivering Bob and Doug to the International Space Station.
In June 2020, she was named Associate Administrator for the Human Exploration and Operations Mission Directorate, now responsible for human spaceflight development and operations for the agency.
Watch Kathy Lueders' acceptance speech at the Hall of Fame Celebration.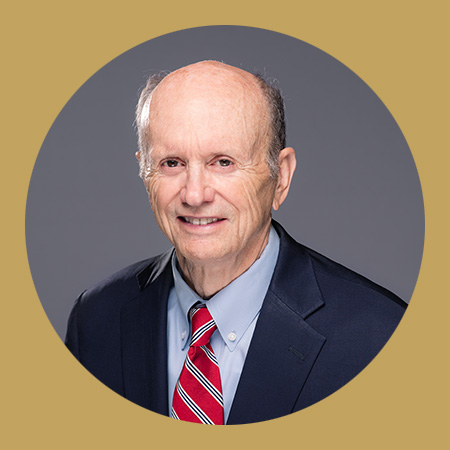 Jim L. Oliver

, Founder, Owner and CEO, AvL Technologies

Jim Oliver is a satellite communications pioneer, innovative design engineer and successful entrepreneur now in the sixth decade of his career. The innovations he brought to the satellite ground segment have been instrumental in freeing the satellite antenna from its fixed base and moving it out into the field for users from broadcasting and disaster relief to government and military. The world has gained in knowledge, lives saved, health restored and greater safety and security as a result.

Jim began his journey at Lockheed in 1968 as a designer of antenna positioners, sensors and stabilizers for U.S. Air Force LEO spy satellites. At Lockheed he pioneered a 3-dimensional single axis antenna positioner to replace dual 2-dimensional axis positioners. This reduced weight and increased reliability for these important satellites, which were used to record terrestrial microwave conversations – and it was top secret at the time.
Jim went on to join the Antenna Division of Scientific-Atlanta in 1978 as an engineering manager. This was during the early days of cable TV, and he designed the antennas that enabled ESPN and CNN to go on the air. He left S-A in 1981 to cofound SatCom Technologies with Marvin Shoemake and David Speed, and he designed and manufactured fixed Earth station antennas to support C-band and Ku-band spectra for the growing broadcast satellite market. Jim led all engineering efforts at the company and introduced many innovative technologies for medium and large fixed Earth stations. His team designed and introduced the first Ku-band 5-meter class "bolt-up" reflector, allowing assembly in the field without optical alignment instrumentation for the first time. While at SatCom, Jim also designed and produced his first 2.4-meter truck-mounted antenna for the broadcast industry, a design which is still in use by SNG crews in the U.S. today.
Jim's biggest success began with his retirement in the early 1990s after he sold his interest in SatCom. Growing bored with retired life, he was doing consulting work when an old customer asked him to design an SNG antenna that could operate on a standard size van. He saw a clever aircraft cable drive design in a magazine and pursued the patent rights, then designed the cable drive into an antenna positioner with significantly lower weight than comparable antennas. Substituting multiple cables for a geared drive system, it provided very high precision and stiffness, and did not suffer the degradation experienced by geared systems over time. This elegantly simple solution was also maintenance-free and able to operate in a very wide range of environments. In September of that year, Jim formally established AvL Technologies and hired his first employee, who works there to this day. AvL grew steadily due both to Jim's reputation in the industry and the superior quality of its antennas. The company began work for the American Red Cross in 2001, designing low-cost, easy-to-use vehicle-mounted antennas for broadband connectivity. AvL steadily gained a reputation for meeting unique customer requirements, including providing a custom 1.0-meter case-based system for the White House Communications Agency on only a few weeks' notice.
Beginning in 2006, AvL's MIL-qualified antennas were selected for several high-profile U.S. military communications programs. One of the first of these programs was Combat Service Support VSAT (CSS-VSAT), developed to allow logisticians at remote Army posts in Iraq and Afghanistan to connect quickly and easily by satellite. To date, AvL has supplied the U.S. Army with more than 5,000 CSS-VSAT antennas. In 2008, AvL designed and produced its first trailer-mounted antennas for the U.S. military and allied partner militaries. The company has also deployed AvL antennas to support teams responsible for disarming roadside IEDs, helping to save many soldiers from injury or death. From military posts to disaster zones, AvL technologies have provided greater situational awareness, better decision-making and access to key data in the nick of time.
Watch Jim Oliver's acceptance speech at the Hall of Fame Celebration.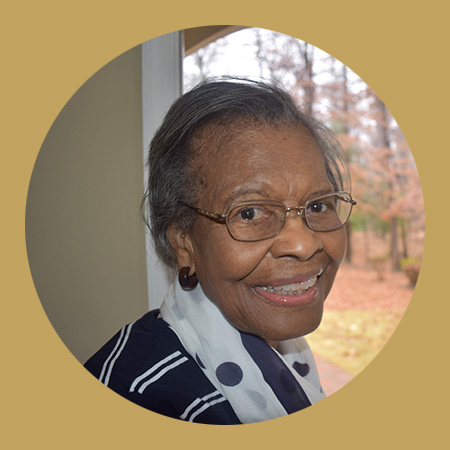 Dr. Gladys B. West

, Mathematician (retired), Naval Proving Ground, Dahlgren, VA

Dr. Gladys West served as a mathematician at the Naval Proving Ground (now the Naval Surface Warfare Center) in Dahlgren, VA for forty-two years before her retirement in 1998. During her long career, she led a multi-year project that created a mathematical model of unprecedented accuracy of the shape of Earth, which proved to be a critical building block in the development of Global Positioning by Satellite.

Dr. West began her educational journey as valedictorian of her high school, a position she worked hard to achieve as her school provided full-tuition scholarships to Virginia State College (now University) for the top two students in each year. Dr. West graduated with a Bachelor of Science in Mathematics in 1952 and went on to teach math and science for two years before returning to Virginia State University to complete her Masters in Mathematics.
In 1956, she became the second-ever black woman hired to work at the Naval Proving Ground in Dahlgren, VA. She initially served as a programmer in the Naval Surface Warfare Center Dahlgren Division for large-scale computers and also as project manager for data-processing systems used in the analysis of satellite data. During this time, she also earned her second Masters degree from the University of Oklahoma, this time in Public Administration. In the early 1960s, Dr. West worked on an award-winning astronomical study that demonstrated the regularity of Pluto's motion relative to Neptune.
Her work on the astronomical study led Dr. West to begin analyzing data from satellites to put together altimeter-based models of Earth's shape. Based on this work, her supervisor recommended her for the position of project manager for the Seasat radar altimetry project, using the first satellite that could remotely sense oceans. Dr. West consistently put in extra hours that led to cutting her team's processing time down by half, for which she received a commendation in 1979. While serving as project manager, she programmed an IBM 7030 computer to provide calculations for an accurate geodetic Earth model. This model became a critical building block for the GPS satellite orbital plan and the immense range of benefits that GPS has delivered to humanity since then.
Dr. West published Data Processing System Specifications for the Geosat Satellite Radar Altimeter from the Naval Surface Weapons Center in 1986. The fifty-one-page technical report explained how to increase the accuracy of estimation of geoid heights and vertical deflection. She retired from Dahlgren in 1998 and went on to complete a Ph.D. in Public Administration at Virginia Tech. For her contributions, particularly to the development of GPS, Dr. West was inducted into the United States Air Force Space and Missile Pioneers Hall of Fame in 2018.
Watch Dr. Gladys West's acceptance speech at the Hall of Fame Celebration.